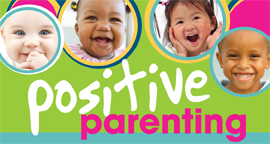 The Children's Trust Fund (CTF) with the assistance of Parents As Teachers National Center (PATNC) created a series of positive parenting tips to help everyone better understand and care for infants through pre-school aged children. The tips are available in electronic format only and focus on: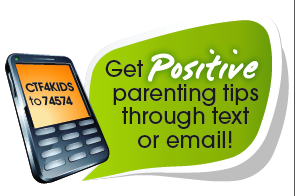 The series is colorfully designed, and PATNC professionals have written and presented the topics by age groups — 0-6 months, 6-12 months, 12-24 months, 24-36 months, young pre-schooler and older pre-schooler.  Parents, caregivers, teachers, parent educators, and anyone involved with children are encouraged to download the tips for their own use or to share with others.
Download Insert (As promoted within the PATNC newsletter)
Listen to our Positive Parenting radio messages or view our electronic fliers and ads.
Additional Resources
Search Institute-ParentFurther-Understand Ages & Stages
Zero to Three Parenting Resources