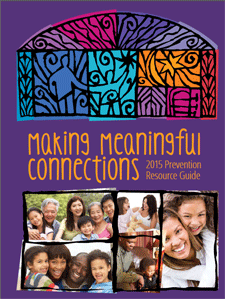 The 2015 Prevention Resource Guide – Making Meaningful Connections is now available to download.  The resource guide is produced annually by the U.S. Department of Health and Human Services' Children's Bureau, Office on Child Abuse and Neglect, Child Welfare Information Gateway, and FRIENDS National Resource Center for Community-Based Child Abuse Prevention. The 2015 guide was developed with input from numerous national organizations, Federal partners, and parents committed to strengthening families and communities.
Released in preparation for April – National Child Abuse Prevention Month, this guide provides information that anyone can use and share throughout the year including:
– information about the protective factors known to prevent child abuse;
– child maltreatment statistics;
– resources to inform providers on human trafficking;
– tools to help build community awareness and support;
– tip sheets for parents in English & Spanish; and
– activity calendars for Child Abuse Prevention Month.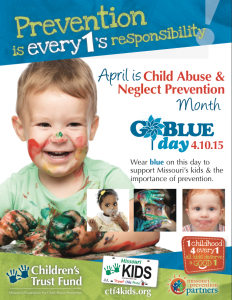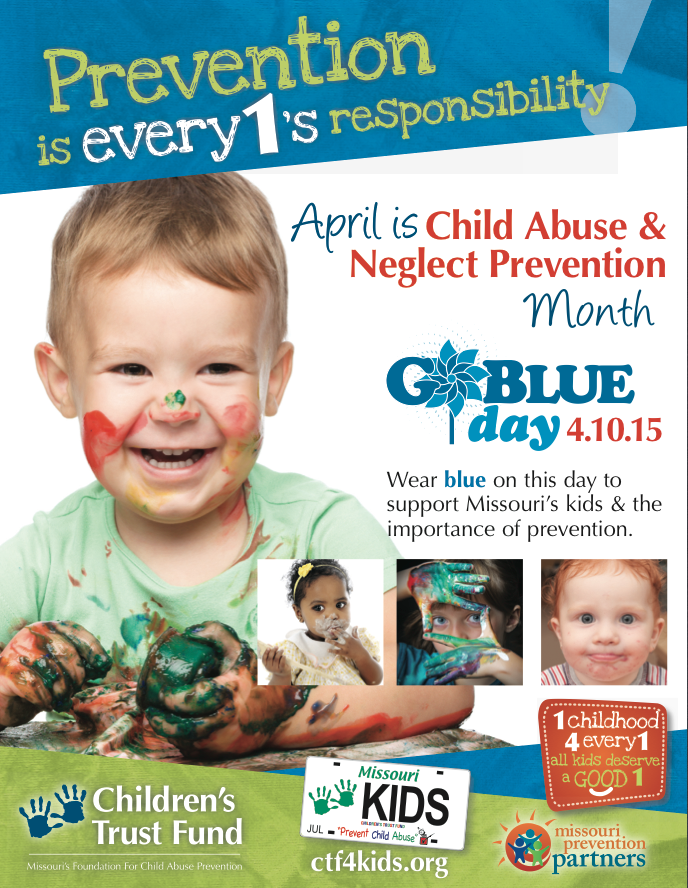 Go Blue Day for Missouri's Kids – April 10
Additionally, please use the Child Abuse Prevention Month poster to promote April, and specifically Go Blue Day on Friday, April 10. We encourage you to join thousands of Missourians on that day in wearing blue to show your support for Missouri's kids and the importance of preventing child maltreatment.