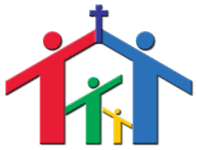 The Missouri Baptist Children's Home (MBCH) Children and Family Ministries works with pregnant women and new parents to develop skills that will help them build strong bonds with their babies thanks to a grant from the Children's Trust Fund. Using the evidence-based Nurturing Parents curriculum, Pregnancy Service Specialists work with parents to create a plan that promotes healthy and safe home environments, enhanced parenting skills through child development education, educational opportunities (GED, job readiness resources), and assistance with accessing concrete supports (medical care, housing, transportation). We spoke with Jennifer Garland, Pregnancy Services Specialist, MBCH, about the range of support provided to expectant parents.
AUDIO: Support for new parents
Garland says MBCH works with social service agencies in the region to bring awareness about the program to pregnant women, but they also work to meet the women where they live through print materials and word of mouth.
AUDIO: CTF funding helps support staff and parent participation in training with the Nurturing Parenting Curriculum  
The evidence based Nurturing Parents curriculum promotes home environments that are not only safe, but that enhance bonding between parents and their children.
AUDIO: Garland shares how one mother learned to build a better relationship with her children. 
This program encompasses the southeast Missouri counties of Bollinger, Cape Girardeau, Dunklin, Mississippi, New Madrid, Pemiscot, Perry, Scott and Stoddard.