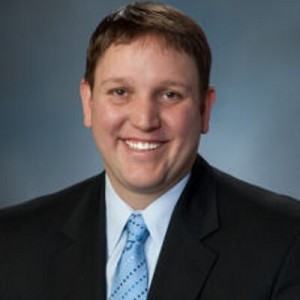 The Children's Trust Fund (CTF) welcomes State Representative Jeremy LaFaver, Kansas City, to the CTF Board of Directors. Rep. LaFaver was appointed November 12, 2015 by Speaker of the House Todd Richardson. First elected to the House in 2012 and re-elected in 2014, LaFaver represents District 25 in Jackson County.
Prior to his legislative duties, Rep. LaFaver worked as a child advocate for Kansas City's Partnership for Children. His efforts led to the passage of several pieces of legislation in the Missouri General Assembly to help at-risk children and low-income seniors.
Rep. LaFaver has volunteered with the American Red Cross and Big Brothers/Big Sisters. He also served in the United States Peace Corps as a community health education volunteer in Turkmenistan. In addition, he has donated his time at Operation Breakthrough and the Kansas City Child Abuse Roundtable, as well as serving as a CASA volunteer in Jackson County.
A graduate of Kansas State University, LaFaver and his wife, Stephanie, are the proud parents of two children , Isabelle and Caroline.
The CTF Board of Directors is comprised of twenty-one members of whom seventeen public members are appointed by the Governor and confirmed by the Senate. In addition, four members are from the Missouri General Assembly, including two members from the Missouri Senate appointed by the President Pro Tem and two members from the House of Representatives appointed by the Speaker.
Also read – LaFaver Appointed to CTF Board – The Missouri Times