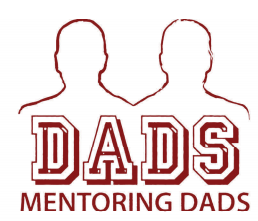 Dads Mentoring Dads is a program provided by Prevention Consultants of Missouri in Rolla. It's designed to provide new or inexperienced dads, who may face challenging circumstances, with a mentor who will provide guidance toward successful fatherhood. Men of all ages are recruited so that the mentors can be matched up with a mentee they can best relate with. Participant dads may be referred by Family Court, Children's Division, other local agencies, or may simply request on their own to become involved in this voluntary program. Mentors will work to develop a positive and supportive relationship for a minimum of one year. In Rolla alone, more than 900 families with children under 18 have no father figure in the home. For more than 350 homes in the area, grandparents are the primary caregivers.
We spoke with Jamie Myers, Executive Director, to learn more about Dads Mentoring Dads. He says, "We are excited about the opportunity CTF has given us to develop this unique method of reaching dads who have struggled to be engaged in their children's lives. We have an active evaluation plan that should give us some good data and outcomes to report as the program continues."
AUDIO: Myers talks about steps taken to provide a successful program:
AUDIO: Myers describes some of the setbacks fathers may have that the program can help them overcome.
The Dads Mentoring Dads program is currently looking for volunteers who would like to give back. For more information, visit preventionconsultants.org or call 573-368-4755.