The Children's Trust Fund (CTF) welcomes State Representative Lauren Arthur, Kansas City, and Nicholas P. Heberle, St. Louis, formerly of Jefferson City to the CTF Board of Directors.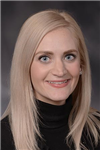 Rep. Arthur was appointed by Missouri House Speaker Todd Richardson on February 13. She represents Clay County (District 18) where she was re-elected to her second two-year term in November 2016.
In addition to her legislative duties, Rep. Arthur works as a Project Manager at VML, a global advertising agency.   Previously she worked in Kansas City as a middle school teacher; teaching English Language Arts at Urban Community Leadership Academy, a charter school in Kansas City.
Rep. Arthur is a graduate of the International Baccalaureate Program from North Kansas City High School. She earned her Bachelor's degree in History from Smith College, Northampton, MA, and a Master's in Education from the University of Missouri-St. Louis.  She and her husband Russell Shankland reside in Kansas City.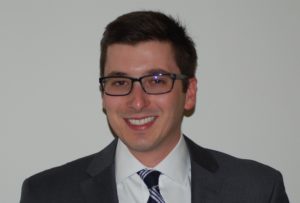 Nicholas 'Nick' Heberle, St. Louis, was appointed January 6 to a board member at-large position by Governor Jay Nixon.
Heberle currently serves as Assistant Circuit Attorney at the St. Louis Circuit Attorney's Office.  Previously he served in the Governor's Office as Deputy Counsel, Deputy Legislative Director, and Deputy Chief of Staff.
Heberle earned his Bachelor's degree in Political Science from the University of Central Missouri, Warrensburg, and his Juris Doctor degree from Washington University School of Law in St. Louis. He was recognized in 2016 with the Up and Coming Lawyers Award by Missouri Lawyers Weekly.
The CTF Board of Directors is comprised of twenty-one members, seventeen of whom are public members appointed by the Governor with twelve of those needing confirmation by the Senate; two from the House of Representatives appointed by the Speaker of the House; and two from the Missouri Senate appointed by the President Pro Tem. Public members may serve up to two consecutive 3-year terms.