CTF Funding Opportunities
The Missouri Children's Trust Fund (CTF) Board of Directors awards grant funds designed to support child abuse and neglect prevention efforts in Missouri. Notices of available funding for all CTF programs will be posted on this webpage. Please direct general questions about CTF's child abuse and neglect prevention funding to Laura K. Malzner, Program Director at Laura.Malzner@oa.mo.gov or 573-751-6511.
The Missouri Children's Trust Fund (CTF) is seeking a contractor to evaluate its Safe Sleep Grant Program, which includes five regional projects designed to prevent child fatalities due to unsafe sleep practices and environments. Preference will be given to applicants who have experience evaluating community-based projects with multiple components.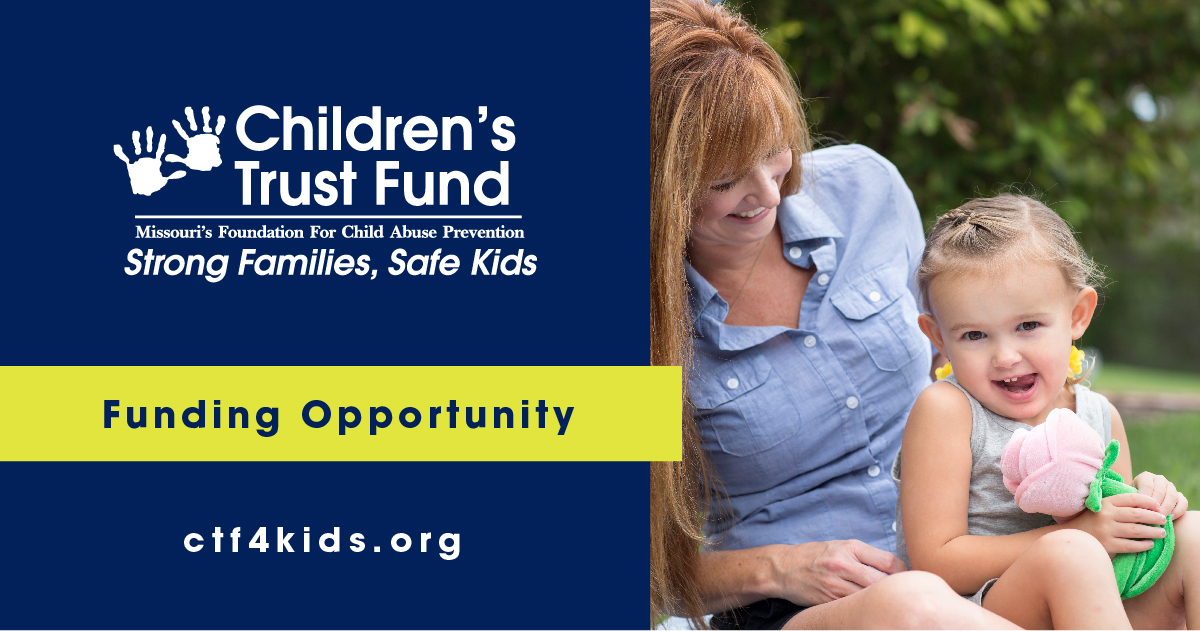 Completed proposals must be emailed to Jeni Sommerfeld at jennifer.sommerfeld@oa.mo.gov by 5:00 p.m. on August 27, 2021.  Selection will be based on the best and lowest bid.  Questions about this RFP and/or the submission process should be directed to Jeni by email, or by calling (573) 751-2266.