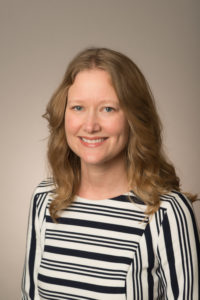 The Children's Trust Fund (CTF) Board of Directors announced today that Emily van Schenkhof, MPH, of Fulton, Missouri will serve as its new CTF Executive Director beginning July 2017.
"Emily is no stranger to Missouri and to efforts that support children and families in Missouri. We are very excited to welcome Emily to the CTF team," said Peggy Krokstrom, CTF Board Chair. "She brings incredible passion, initiative and knowledge to the prevention and child well-being arenas, and we look forward to her strong leadership."
In her most recent post, van Schenkhof worked at Missouri KidsFirst (MKF) beginning in 2006, serving as Deputy Director since October 2011. In this role, she successfully advocated and advanced policy and services to strengthen child abuse prevention. Her MKF work also resulted in improved services to support children and families in the child welfare and mental health systems. Van Schenkhof is also a former employee of the Missouri Coalition Against Domestic and Sexual Violence where she worked five years as a Policy Specialist.
Van Schenkhof has a Master of Public Health from the University of North Carolina-Chapel Hill, and she earned undergraduate degrees in Journalism and Political Science from the University of Missouri-Columbia. She joins CTF following the May 2017 retirement of Kirk Schreiber. Van Schenkhof resides in Fulton with her husband, two daughters, dog and two kittens.
Created by the Missouri General Assembly in 1983, CTF is Missouri's foundation for child abuse prevention and works to strengthen families and prevent child abuse and neglect through grant distribution, education, awareness and partnerships.