The Children's Trust Fund (CTF) welcomes Amy Layman of Springfield and Cherisse Thibaut of Kirkwood to the CTF Board of Directors.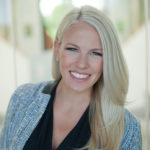 Layman is a member of the Board of Directors for the Child Advocacy Center and is a YPO Ozarks Family Officer. She is a dedicated member of her community and volunteers for several organizations, including Women with a Mission at Mercy.
"We thank Governor Greitens for selecting Amy Layman as another outstanding individual for service on the Board of Directors for the Children's Trust Fund," said John Heskett, Ed.D, CTF Chair.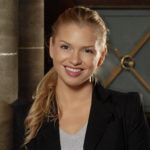 Thibaut is a licensed clinical social worker and child abuse prevention consultant. She is the former Manager of Prevention and Community Outreach for Missouri KidsFirst. She received her bachelor's degree in political science from Regis University and her master's degree in social work from Saint Louis University.
"Cherisse is a strong advocate for children and has represented their interests so effectively over the years. Ms. Thibaut will be a welcome addition to our Board," said Heskett.
Created by the Missouri General Assembly in 1983, CTF is Missouri's foundation for child abuse prevention and works to strengthen families and prevent child abuse and neglect through grant distribution, education, awareness and partnerships. For additional information, visit ctf4kids.org.