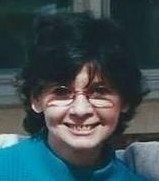 The Missouri Children's Trust Fund (CTF) is grateful to receive a $260,000 memorial gift from the Marigene Smith Brewer Estate. The bequest is the largest single private gift in CTF's history and will be used to further CTF's mission to prevent child abuse.
"I had the pleasure of working with Marigene during her tenure with Missouri Department of Elementary and Secondary Education," said John Heskett, CTF Board of Directors Chair. "Not only do I recall a dedicated professional who advocated for strong and responsive services for students with disabilities, but also a person with a wonderful sense of humor – an exceptionally nice person. Her gift to the Children's Trust Fund came as a complete surprise, but that was who Marigene was. A person who did not seek out recognition, but a person who saw needs and responded in kind. Thank you Marigene for your generous gift."
Marigene of Jefferson City passed away January 25, 2018 following a courageous battle with cancer. As a life-long learner and educator, she had a strong passion for child well-being. With a Master of Arts in Teaching, her professional career included being a teacher, counselor, school administrator and educational consultant. Marigene spent several years teaching incarcerated youth in Colorado, working largely with Native American teenagers and young adults. She served as a Principal with the Portageville School District and retired as Supervisor of Special Education Services with the Missouri Department of Elementary and Secondary Education (DESE), Division of Special Education.
The CTF Board of Directors is honored to receive the gift and will name a specific grant in her memory as an enduring reminder of Marigene's commitment to children.
"Her teaching experiences helped her form the realization that without interventions, students are at higher risk of school and social failure," said Brenda Allen, Marigene's cousin. "The idea that children all over Missouri will benefit from a grant in Marigene's name makes us so very proud. We can think of no more fitting tribute."