Child Abuse Epidemiology Consultation

 —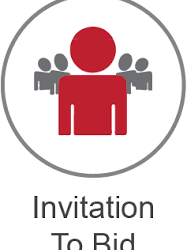 The Missouri Children's Trust Fund (CTF) is seeking a consultant to assist CTF staff in accessing, interpreting and presenting child abuse and neglect data.
BACKGROUND
The Children's Trust Fund (CTF) is Missouri's foundation for child abuse prevention.  CTF was created by the Missouri General Assembly in 1983 as a 501c(3) non-profit organization with the sole purpose to prevent the abuse and neglect of children.  Located within the Missouri Office of Administration, CTF is governed by a twenty-one member Board of Directors.
SCOPE OF WORK
CTF seeks a consultant who will work with CTF to:
Increase CTF understanding of the epidemiology and etiology of child abuse;
Develop presentations for CTF Board and staff on data on child abuse and neglect in Missouri;
Assist CTF Board and staff in staying current on the latest data on child abuse and neglect in Missouri and nationwide; and
Assist CTF Board and staff in incorporating data into decisions made by CTF.
TIMELINE
September 14, 2018: Proposals are due to CTF by close of business (5:00 p.m.)
September 21, 2018:  Notice of award will be made on or before this date
GUIDANCE
This contract will be paid based on an all-inclusive hourly rate of actual hours worked with the total expenditures not to exceed $25,000. The contract period will begin October 1, 2018 and end June 30, 2019. Renewals are possible depending on the success of the project and the needs of CTF Board and staff.
Proposals shall not exceed two pages in length and will respond to the following:
What are the applicant's individual and/or agency experience in working with data on child abuse and neglect and/or other public health issues?
Please identify the primary individual who will work on this project and describe their academic background related to epidemiology and/or data.
Please explain the applicant's familiarity with data sources on Missouri-specific indicators of child abuse and neglect.
Why is the applicant interested in working with CTF and/or on the issue of child abuse and neglect prevention?
What is the all-inclusive hourly rate charged by the applicant?
Completed proposals must be emailed to Laura Malzner at laura.malzner@oa.mo.gov by 5:00 p.m. on September 14, 2018. Selection will be based on the best and lowest bid. Further inquiries may be made to Laura by email or by calling 573-751-6511/5147. Thank you.
####