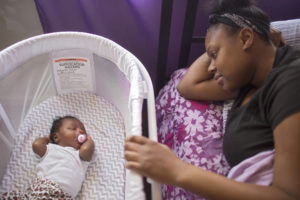 Safe Sleep for Babies.  #AloneBackCrib
Attention Parents and Caregivers!  The Fisher-Price Rock 'n Play Sleeper has been recalled. Learn about what you can do if you have one by visiting How to Keep Your Sleeping Baby Safe: AAP Policy Explained and spread the word to your networks.
It's important to follow the American Academy of Pediatrics (AAP) Safe Sleep Recommendations to keep babies safe from suffocation.  Please use caution when buying products and avoid the use of commercial devices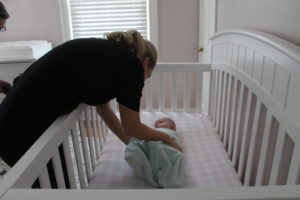 that are inconsistent with safe sleep recommendations.
— Reducing dangers for families means holding infant sleep products to the highest standard, says NICHQ President and CEO, Scott D. Berns, MD, MPH, FAAP. "Every year, we lose thousands of babies to preventable deaths, and that means we need to do more to help families understand and follow safe sleep practices—that includes protecting them from purchasing products that could cause harm. We should all be working to make things easier for families, not more confusing. As a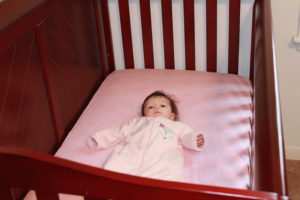 national children's health organization, we stand behind the recommendations of the American Academy of Pediatrics."
> Fisher-Price recalls more inclined baby sleeper products following Rock 'n Play recall – USA TODAY 6-19
> Products that Cause Infant Death should be Recalled – National Institute for Children's Health Quality 4-19
#AloneBackCrib