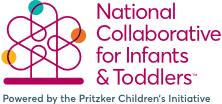 Measuring Success:  Healthy Development by Age 3
The developmental period extending from prenatal to age three provides the foundation for children's school readiness, health and well-being.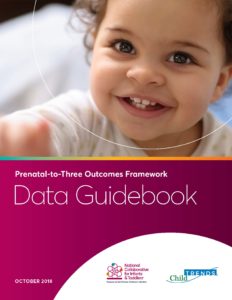 The National Collaborative for Infants & Toddlers (NCIT) — powered by the Pritzker Children's Initiative — has identified a set of evidence-based metrics, drawn from research, to track the health and development of children prenatal to age three with data that is comparable and reliable across states, communities and diverse families.  The Prenatal-to-Three Outcomes Framework Data Guidebook details the NCIT measurements system, or Outcomes Framework, and contains detailed recommendations for using the right outcomes and indicators, and their data sources, to measure the success of policies and programs in your state or community.
Supporting this framework is the underlying belief that, with a focus on equity, states and communities can build and sustain locally responsive systems, programs and policies that meet the needs of infants, toddlers and their families.
The following are just a few of the important indicators related to child
well-being that are described within the Guidebook:
>Program & Policy Expansion Indicator:  Home Visiting (p19-20)
>Child & Family Indicators:
Reduced Incidence of Prenatal Exposure to Drugs/Alcohol/Smoking (p27-28)
Increase in Children who Receive Warm, Attentive & Responsive Caregiving (p33)
Reduced Incidence of Maternal Depression (p35-36)
Reduced Incidence of Parenting Stress (p37)
Reduced Incidence of Abuse & Neglect (p38-39)
Reduced Incidences of Child Injuries, Death & Health Issues (p42)