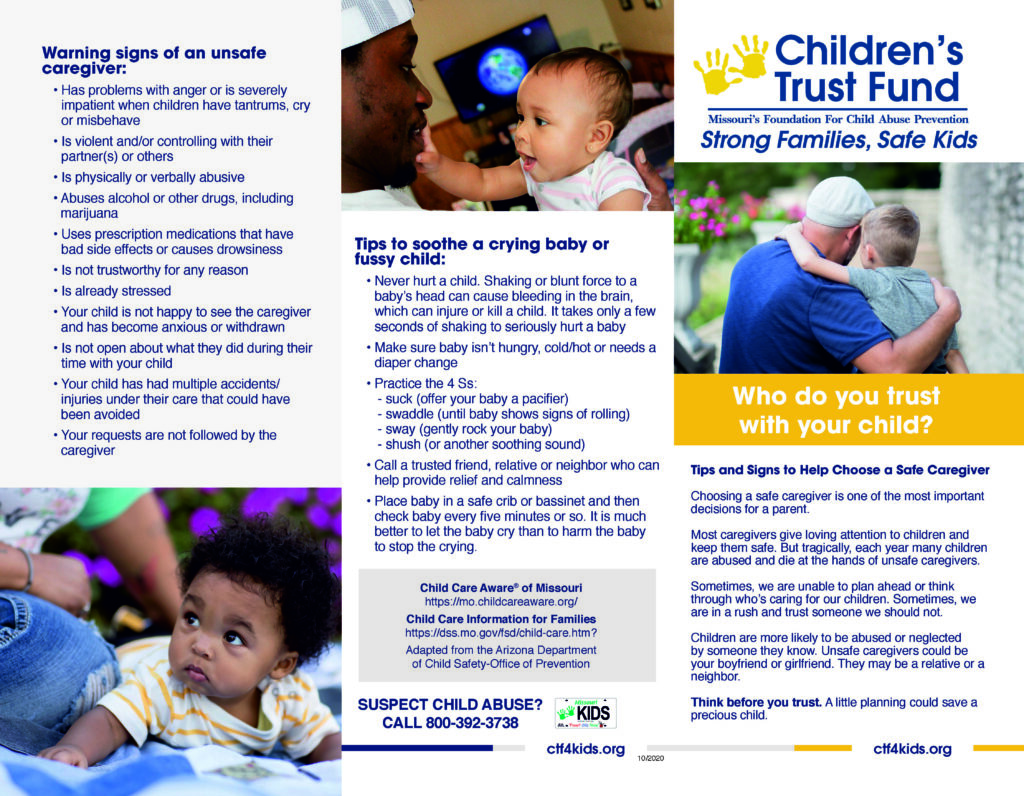 Parents all need the ability to have trusted caregivers to help them in caring for their children when they go to work or just need a break. Placing a child with a new caregiver and in a new environment, whether that be a daycare setting, babysitter, or known relative may increase the child's risk of being abused or neglected.

This new Who Do You Trust With Your Child resource offers tips, important information and various considerations when choosing a trusted and safe caregiver for children.

Get your supply today! Visit our online literature order form to make your request. Thank you!