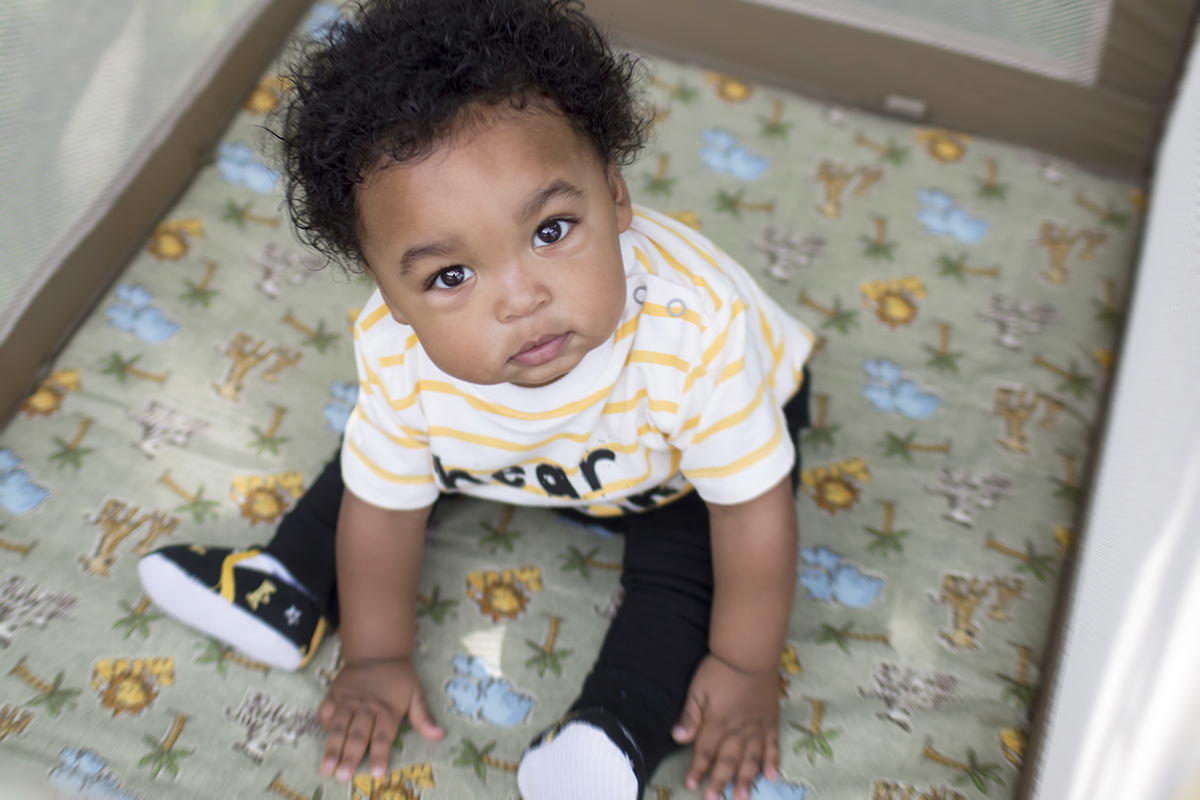 "Break down the silos…"
Missouri boasts a decades-long history of providing home visiting services to its families. The newly-formed Office of Childhood (OOC) within the Department of Elementary and Secondary Education (DESE) supports and administers home visiting services, and there is a presence of at least one home visiting program, or model, in every part of the state. The existence of the Office of Childhood and its leadership has been praised by stakeholders from across the state.
Prior to the creation of the OOC, the broader home visiting system suffered from a lack of consolidated governance. Home visiting services were historically delivered in silos across the state, which incentivized competition between the different home visiting models. Due to this history of the home visiting landscape in the state, the OOC has made it a priority to break down the silos that have existed in the past and create a more cohesive system that will better support providers and, most importantly, the families they serve.
While the creation of the OOC and the work being done by regional collaboratives, home visiting coalitions, individual providers, and parent advisory councils is demonstrating positive momentum, plenty of work remains to better support home visiting services in the state of Missouri. Some of the issue areas that have been identified are lack of awareness around home visiting, inequity in practices, workforce development, and the need for a centralized or coordinated referral and intake system.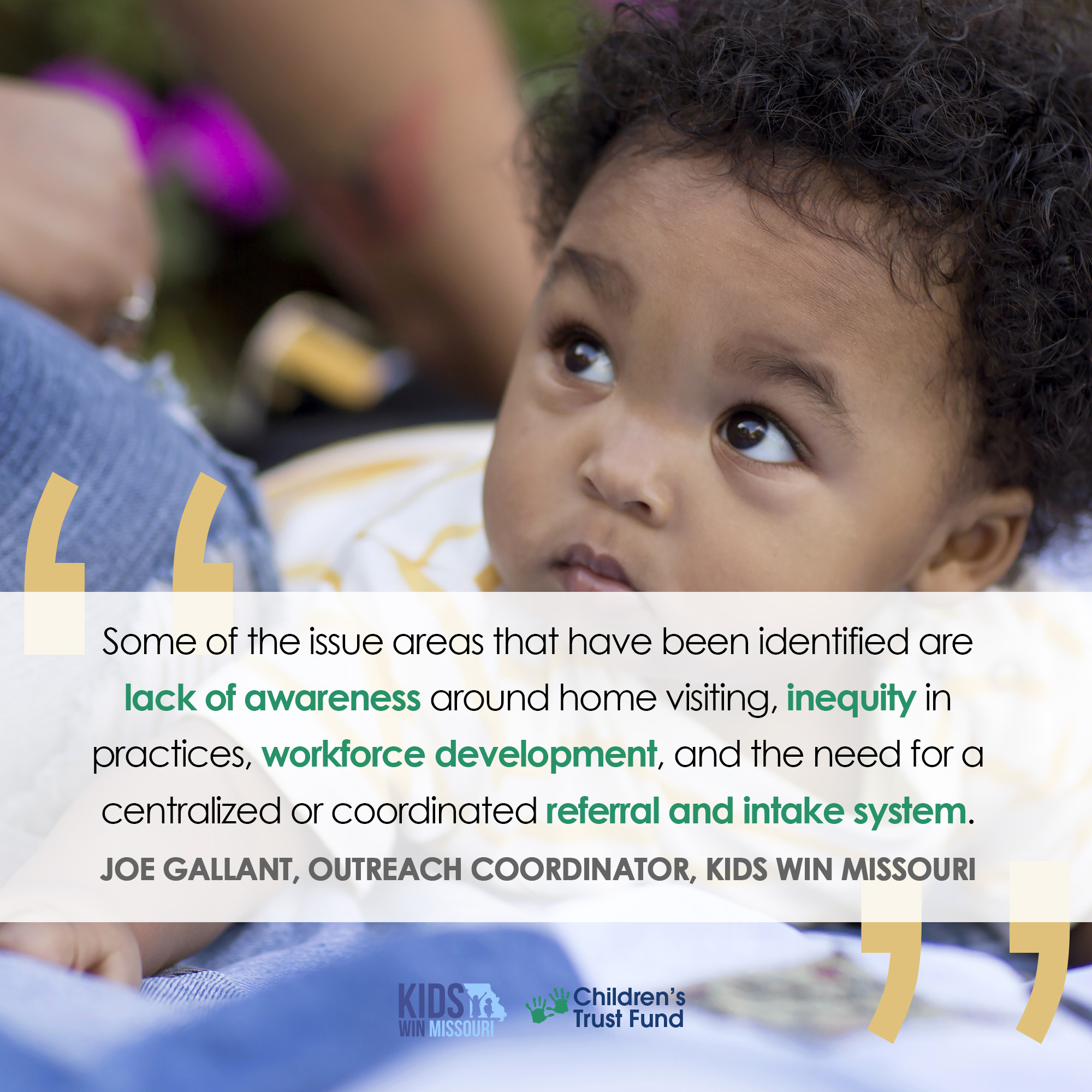 "Apply an equity lens…"
When discussing the issue of awareness, both parents and providers shared that there is a lack of knowledge among families regarding how to enroll in services, what models are available in their region, or even that home visiting is entirely voluntary and meant to provide support, rather than initiate the state's involvement in a family dynamic. Parents in particular have pointed to this as a barrier for accessing home visiting services, specifically in rural areas or families of color with low incomes in urban areas.
Once enrolled in services, however, parents report that home visiting services are incredibly helpful, and 99% of parents interviewed would recommend services to other families. The overwhelming praise for home visiting services by those who receive them is juxtaposed by the lack of awareness of these programs, and has led to robust discussions among providers, state officials, funders, and national centers for each home visiting model on how home visiting services can be elevated as a viable option, especially for families with identified risk factors.
The inequities that have historically existed in the home visiting landscape in Missouri are reflective of the broader inequities within our state. In rural areas, there is a severe lack of early care and education services in general, with many areas having only one provider spread across multiple counties. In urban and suburban areas, lack of transparency and disparities among marginalized racial and ethnic groups are the biggest challenges.
The OOC and its partners have made it a top priority to apply an equity lens to home visiting across all racial AND geographic lines, and home visiting stakeholders recognize the importance of calling attention to the disparities that have existed in the past and continue to exist today. Creating consumer advisory boards, emphasizing cultural competency and trauma-informed care, and building a workforce that represents the population that is being served are some of the ways providers are working to promote equity within the home visiting landscape.
"Align the family with the right home visiting provider…"
Workforce development is also an important component of this positive momentum in home visiting services. Home visiting stakeholders have engaged in discussions about licensing and certification requirements, compensation, recruitment, and professional development, and have highlighted many of the barriers that exist in each of these areas of workforce development. The OOC has recognized the importance of these discussions, and has partnered with UMKC to take on a broader early care and education workforce development project, in which home visiting is a key component.
With the creation of the OOC, home visiting stakeholders from throughout the state have recognized opportunities for collaboration and coordinated efforts in the implementation of home visiting services. Highlighting the shared goals of all home visiting stakeholders has suggested that major systems changes, specifically a centralized referral and intake system (CRIS) and robust data collection, will be crucial to improving the positive impact that home visiting has on the families that need it the most. Many stakeholders have additionally suggested a shift to "prenatal enrollment," as Missouri's has historically taken a postpartum approach to enrollment in home visiting services. This could be a key factor in raising the awareness of services and making service delivery more equitable and effective, as prenatal enrollment could highlight risk factors prior to the child's birth, making it a priority to align the family with the right home visiting provider based on their needs.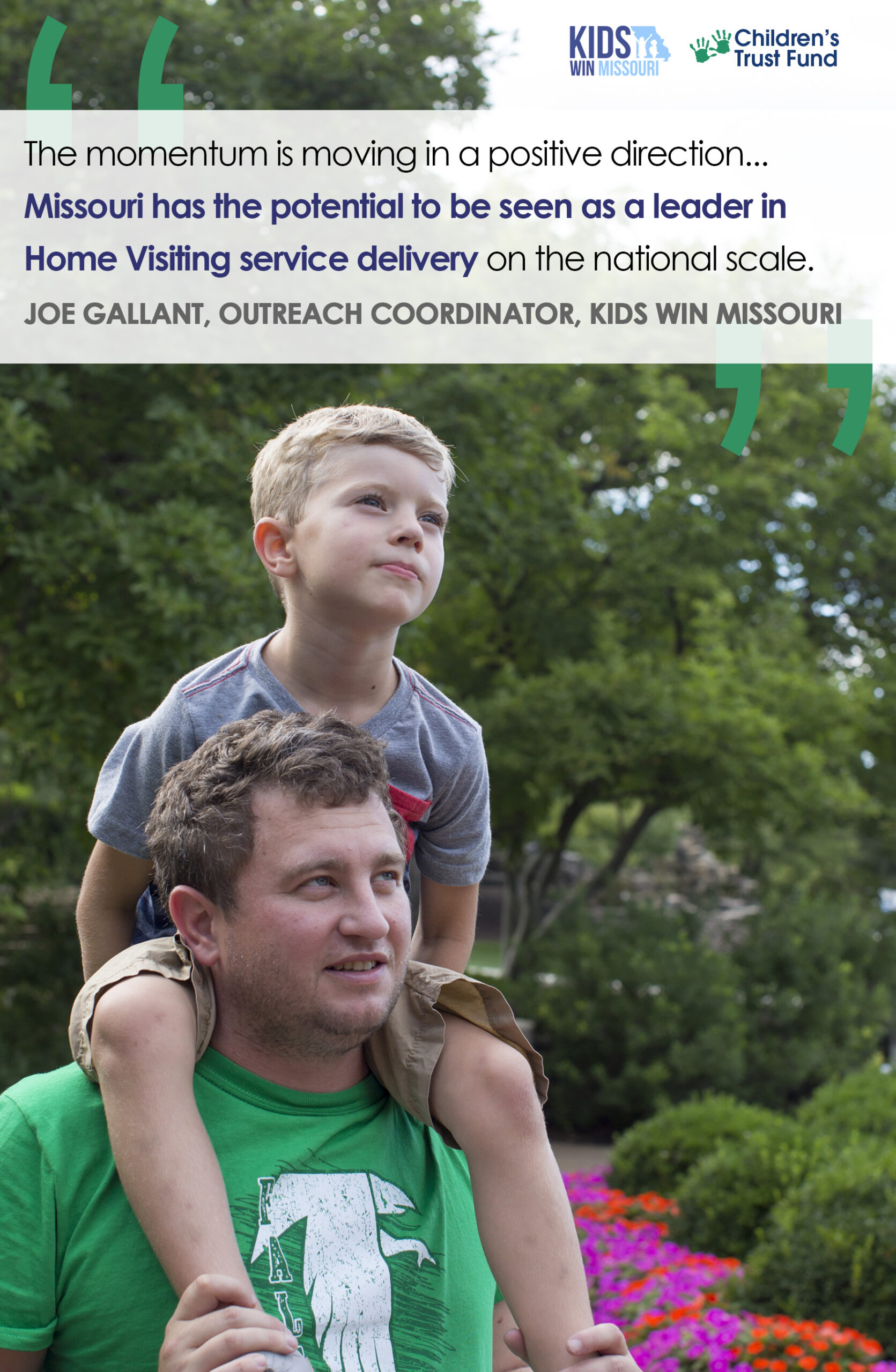 "Improve services going forward…"
Highlighting these issue areas and engaging in productive conversations on each has led stakeholders from all parts of the state to describe the air in the home visiting landscape with one word: collaborative. Under the guidance and leadership of the OOC, along with the tireless work of providers, collective impact sites, advocacy groups, national centers, funders, and parent/consumer advisory councils, there is a great deal of cohesion in the state's attitude toward home visiting as it exists and, more importantly, how we can improve services moving forward. The momentum is moving in a positive direction, and through continued collaboration and coordinated efforts on all fronts within home visiting, Missouri has the potential to be seen as a leader in home visiting service delivery on the national scale.
CTF has most recently provided Capacity Building grant funding to Kids Win Missouri, as well as serving as a collaborating partner with its leaders in the development of Missouri's Office of Childhood.