A Bold Vision for Missouri's Early Childhood Landscape
CTF, Kids Win Missouri, and our partners in the Early Childhood Steering Committee are thrilled to release this report, which provides a blueprint for the early childhood landscape in Missouri.  More and more, decisionmakers understand we will never solve our workforce challenges or address the problems facing our state without supporting children in their earliest years.
In Missouri, the investments approved during the 2023 legislative session represented the biggest win for early childhood in our state's history. Led by Governor Mike Parson, our state is investing $78 million to support families with low incomes in accessing child care and $82 million in making high-quality pre-K available to 4-year-olds.
We are excited about this momentum and the leadership of Governor Parson. Yet, we are cognizant that meeting the full scope of families' needs cannot be achieved in just one year. Strategic investments in home visiting, child care, and early education will ensure:
Children get the best start

Businesses can attract and retain a skilled workforce

Families have the supports they need to raise happy and healthy kids.
This report lays out a vision for what is needed to have a high-functioning early childhood system. Providing high-quality child care and early education and evidence-based home visiting for all eligible, interested families would cost an estimated $1.2 billion annually. In 2023, our state made a $160 million historic down payment. We must finish the job, and to do so, it will take a combination of public and private investment to close the remaining gap.
Missouri has an opportunity to be a national leader at the forefront of addressing this issue. We urge the state to do what is right for businesses and workers who depend on stable child care—and for children and families who are the foundation of everything we are now and hope to become in the future.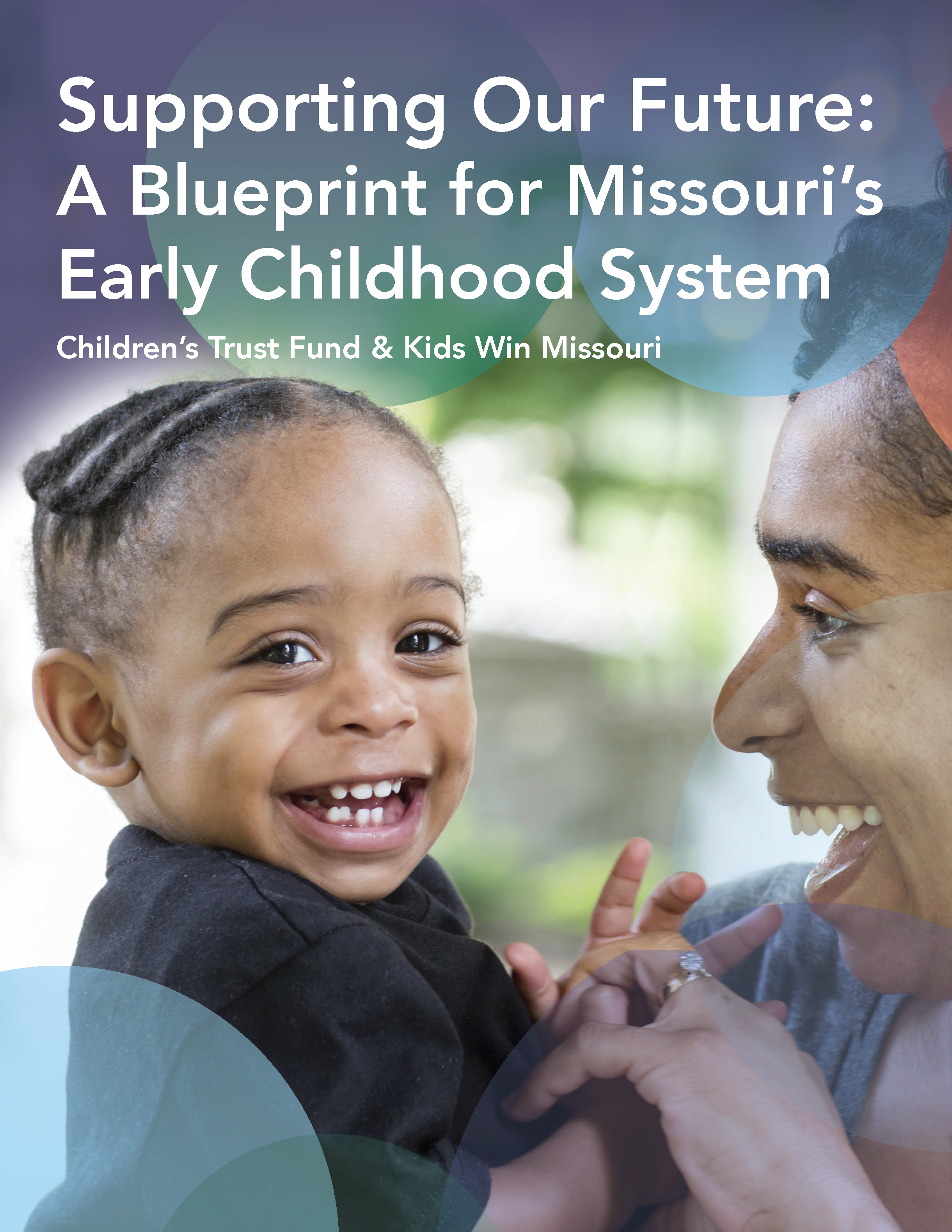 About Children's Trust Fund
Created by the Missouri General Assembly in 1983, CTF is Missouri's foundation for child abuse prevention.  CTF is a non-general revenue state agency that conducts public awareness campaigns about the importance and economic impact of preventing child abuse and neglect.  In addition, CTF distributes grants annually throughout Missouri to local community-based programs that support families and work toward the prevention of child abuse and neglect.  For additional information, please call CTF at 573-751-5147 or visit ctf4kids.org.
About Kids Win Missouri
Kids Win Missouri advocates for policies that support the health, education, safety and development of children and their families, especially those who are at risk because of poverty, abuse, neglect, racial inequities or other risk factors. For more information, visit kidswinmissouri.org.