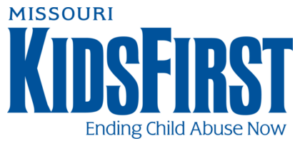 Missouri KidsFirst manages Missouri's Online Mandated Reporter training recommended and developed by the Task Force on the Prevention of Sexual Abuse of Children.
Missouri's Child Abuse and Neglect Mandated Reporter Training is a free online education for mandated reporters to be empowered in their responsibility to protect children. This training is recommended and developed by Missouri's Task Force on the Prevention of Sexual Abuse of Children.
This training is designed for every mandated reporter and available to every adult interested in protecting children.
Training Website: http://protectmokids.com/
Training Format
The training is divided into the four lessons.
1. Legal Requirements of the Mandated Reporter
2. Child Abuse/Neglect Defined and Indicators of Child Abuse/Neglect
3. Plan for Responding to Suspicions Child Abuse/Neglect
4. Effectively Reporting
In addition to these lessons, the training contains a pre- and post-test, and frequently-asked-questions section.
Training Length
The training is intended to be used as an ongoing resource for mandated reporters. Participants may choose to explore the supplemental resources provided throughout the training. The training is self-paced; participants should allow themselves one to three hours to complete.
Missouri's Mandated Reporter Law (Section 210.115 RSMo.) All mandatory reporters shall, upon finding reasonable cause, directly and immediately report suspected child abuse or neglect. No supervisor or administrator may impede or inhibit any reporting.
How can people help a child they know is in a dangerous situation?
We believe it is every adult's responsibility to keep kids safe

Trust your gut and call the hotline number: 1-800-392-3738
If you suspect something, please call the hotline… remember it is not an accusation that someone is guilty… let the experts determine if abuse is occurring or not. Hotline calls are anonymous.
Take the Mandated Reporter Online training to learn more: www.protectmokids.com
Attend a Stewards of Children training to learn the 5 steps to protecting children from sexual abuse
Call the police if the danger is immediate or if the hotline reports they cannot investigate