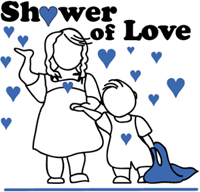 The Missouri Children's Trust Fund, along with the Community & Children's Resource Board (CCRB) of St. Charles County was recently featured in the St. Louis Post Dispatch.  The paper highlighted CTF and the CCRB's efforts to provide funding for local child abuse prevention agencies through a statewide license plate campaign. The CCRB is responsible for distributing license plate donation funds, provided by CTF, to programs that work to prevent child abuse and neglect. This year the CCRB will deliver $16,000 to local programs.  Bruce Sowatsky is the Executive Director of the CCRB.  He says the funding makes a real difference in St. Charles County.
AUDIO: Bruce Sowatsky talks about various programs funded by the CCRB.
AUDIO: Bruce Sowatsky talks about the importance of respite care.
Sowatsky says it's also important to think outside of the box when it comes to prevention measures.  He says the CCRB's Shower of Love event is an example. 
AUDIO: Bruce Sowatsky talks about April's upcoming baby shower event.
The CCRB was one of CTF's original community marketing partners of the license plate program when it began in 1997 to help generate awareness and sales for the CTF prevent child abuse license plate. CTF currently has 37 license plate community partners throughout the state. CCRB is one of the most successful models.