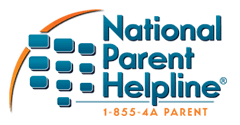 The Parent's Anonymous organization has launched a new resource for parents and others who care for children. It's called the National Parent Helpline.  Individuals who are feeling alone or overwhelmed about a situation involving a child or young adult can call the helpline for guidance from a trained advocate who may offer the following:
listen to you
offer emotional support
help you problem-solve
support you in creating your own solutions
encourage you to take care of yourself
work with you to get connected to local services
explore new resources for your family
help you build on your own strengths
Call the helpline at 1-855-4A PARENT (1-855-427-2736) Monday-Friday, 8 am to 5pm Central Standard Time.