The Children's Trust Fund (CTF) welcomes Senator John T. Lamping (R – Ladue) and Representative Jill Schupp (D – Creve Coeur) to the Board of Directors.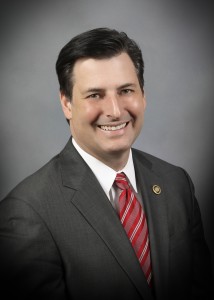 Senator Lamping was recently appointed to the Board by President Pro Tem Robert Mayer.  A native of St. Louis, Senator Lamping earned a degree in Economics from Princeton University. After graduation, he moved to Manhattan and began work as a currency trader. He later obtained an MBA in Finance from New York University.   Senator Lamping works as the branch manager for a major St. Louis-based securities brokerage firm while remaining very active in his community. He has served as a member of the Finance Board and as Parish Council President for St. Alphonsus Church and as the treasurer for Boys Hope Girls Hope of St. Louis.  Senator Lamping and his wife, Caryn, have six children – Rachel, Charlotte, Jackson, Dmitri, Emma and Shelby.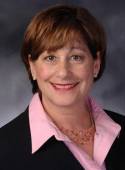 Representative Jill Schupp was also appointed during the legislative session by Speaker of the House Steven Tilley. Rep. Schupp represents Creve Coeur, Town and Country, Chesterfield, and a portion of unincorporated St. Louis County. In addition to her legislative duties, Schupp is active in her community and serves as a board member of the Crown Center for Senior Living Board and the St. Louis Crisis Nursery and is a former board member at Congregation Shaare Emeth. Prior to her election in 2008,   Schupp worked as an advertising executive for 20 years and worked for several years as an elementary school teacher. Schupp was named the 2008 Creve Coeur Citizen of the Year; she is a former board member of the Creve Coeur City Council, Ladue School Board, and the National Council of Jewish Women-St. Louis. A graduate of Parkway North Senior High School and the University of Missouri-Columbia, Schupp completed graduate course work and received her teaching certification from the University of Missouri-St. Louis. Schupp and her husband, Mark, have two sons, Brandon and Alex.
The CTF Board of Directors is comprised of twenty-one members of whom seventeen public members are appointed by the Governor and confirmed by the Senate.  In addition four members are from the Missouri Legislature, including two members from the Missouri Senate appointed by the President Pro Tem and two members from the House of Representatives appointed by the Speaker.