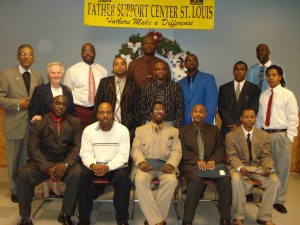 To be the best parent you can be, it's sometimes necessary to ask for assistance.  That's why the Fathers' Support Center, St. Louis (FSC) is an excellent resource for young dads and their families.   Over the last five years the Children's Trust Fund (CTF) has provided financial support for the organization's Family Formation Program.  The program was implemented to promote responsible fatherhood and parenting skills, as well as provide supplemental information such as financial, technology training, mental health and wellness, work practicums, and work ethics studies.  Six week courses are offered Monday through Friday, from 8a.m. to 4p.m.
Cheri Tillis, Managing Director of FSC, says the program is meant to give a helping hand to those who want to make the right choices and display positive behavior.
AUDIO: Cheri Tillis on the Programs Goals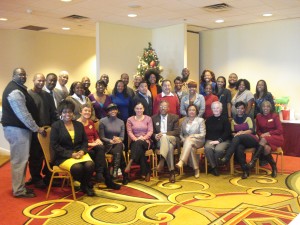 Each participant receives a total of 18 hours of parenting education including a minimum of 12 hours of child abuse and neglect prevention training and responsible fatherhood skills building.
AUDIO: Cheri Tillis Shares a Success Story
Fathers are recruited in multiple ways including through hand to hand and face to face connections.  Community partners are also heavily involved in recruitment efforts.
In this month of June when we celebrate and honor our dads, CTF congratulates FSC on their many successes of positively impacting the lives of fathers and their children. 
AUDIO: Cheri Tillis Talks About the Support CTF Provides
Watch this video to learn more about The Fathers' Support Center: