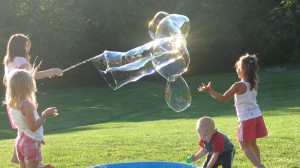 St. Joseph Youth Alliance offers a variety of programs aimed at helping strengthen the community's families in northwest Missouri. For the past eight years, the St. Joseph Youth Alliance has been offering a program called Circle of Parents©. The program provides a friendly, supportive environment for caregivers to meet and talk about the challenges they face and offer support and resources. That could mean conversations about how to deal with separation anxiety, to where to find assistance with child care. The St. Joseph Youth Alliance offers Circle of Parents© groups for low-income families, families that have used the local crisis care center, grandparents raising grandchildren, and minority communities, including a Hispanic group.  Anyone in a parenting role is welcome to join for free.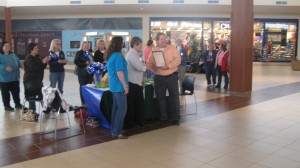 The program offers leadership development through planning and leading the meetings. Youth Alliance Community Networker, Fran Brothers, says the Circle of Parents is good for caregivers who might be isolated because they may not have family or friends to turn to. She says it gives them a sense of belonging.
AUDIO: Fran Brothers talks about the goal of Circle of Parents©.
Circle of Parents is a national evidenced-based model.  The meetings begin with a family meal, then kids go play and parents discuss and learn about parenting. CTF funds help to support the cost of meals, transportation and childcare for the meetings, which Brothers says has a major impact on the success of the program.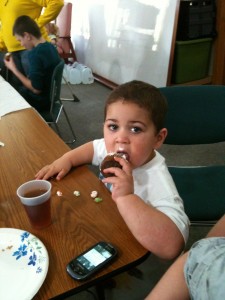 AUDIO: Fran Brothers talks about the importance of grant funding.
Brothers says a new class for parents who have bipolar disorder recently launched with the Youth Alliance.  She says it's a great way for parents to talks about the unique parenting challenges they deal with in a non-threatening environment.
In addition to the Circle of Parents Program, St. Joseph Youth Alliance , with the support of the community Coalition for Child Abuse Prevention, is a new CTF Prevent Child Abuse License Plate Marketing Partner.  Funds raised through the license plate program in Andrew and Buchanan counties will supply new cribs and mattresses that meet current quality safety requirements to families most at risk of co-sleeping.
For more information about these and other programs offered, visit the Youth Alliance website or call (816) 232-0050.