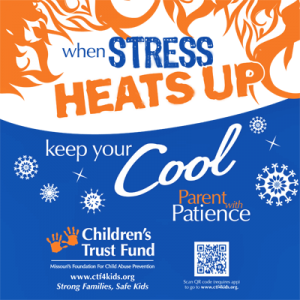 For the third year, Missouri Children's Trust Fund is sponsoring the Family Fun Center at the Missouri State Fair, August 11-21, 2011.  The Family Fun Center features hands-on interactive play for kids age 2-10.  The air conditioned facility also has a baby changing and feeding area, with supplies provided by Walmart.
CTF Executive Director, Kirk Schreiber says the fair is a great place to meet and interact with families and spread important prevention messages:
AUDIO: Kirk Schreiber talks about sponsoring the Family Fun Center.
Schreiber says CTF is just one of the prevention agencies that uses the fair to get their messages out.
AUDIO: Kirk Schreiber talks about the importance of partnering with others.
In addition to CTF's booth, the Family Fun Center will feature a hands-on interactive experience for kids, with an emphasis on agriculture play.  A play Farmers Market and Barnyard will be in the building along with lots of other creative play stations.
Advanced daily adult gate admission tickets to the Missouri State Fair are now available through Aug. 10 at all Missouri Break Time convenience stores, Orscheln Farm and Home and Casey's General Stores. Visit the state fair's website for more information.