This month we're highlighting a group of Children's Trust Fund prevention partners from Joplin, Missouri. These three agencies have spent the past six months, since a devastating tornado destroyed a third of their city, working together to provide assistance to families in need. Each agency features a variety of services, but together their work is even more powerful in addressing the spectrum of needs in the community.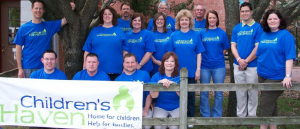 We begin with Children's Haven of Southwest Missouri.  Children's Haven provides a temporary home to children ages birth through 17 years whose families are experiencing a crisis. Services are provided 24 hours a day/seven days a week and are available, free of charge, to any family in Southwest Missouri.  Going beyond short term care, Children's Haven works to provide parents with information and resources they need to help them resolve their crisis for the long term.  We spoke with Stephanie Theis, Executive Director of Children's Haven, about their efforts to provide temporary crisis care to children and youth in a secure setting.
AUDIO: Stephanie Theis talks about some of the situations that may lead to Children's Haven.
The tornado that struck Joplin on May 22, 2011 had a major impact on Children's Haven. Theis told us about some of the challenges that have arisen.
AUDIO: Stephanie Theis talks about the aftermath of the tornado.
Theis says the Children's Trust Fund is an excellent partner because of the mutual understanding about crisis situations and the needs that must be met.
AUDIO: Stephanie Theis talks about Children's Haven's partnership with CTF.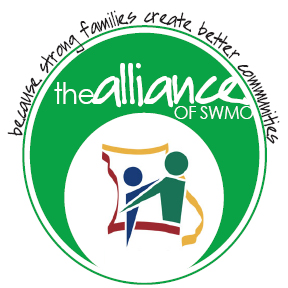 The next agency we are highlighting is The Alliance of Southwest Missouri. This agency utilizes the federally funded Community Based Child Abuse Prevention (CBCAP) grant to assist families in Jasper and Newton Counties.  Under a program called Project Care, each family enrolled is thoroughly evaluated to determine their needs.  Then resources are provided to help them meet those needs. Alliance workers help families make contact with and implement services that can help them lead a healthier and more fulfilled life.
We spoke with The Alliance's CBCAP Coordinator Nancy Corley.  She says sometimes individuals may become overwhelmed with the responsibilities of caring for a family. That's when the Alliance steps in.
AUDIO: Nancy Corley talks about providing support in an overwhelming situation.
Some of the service resources that may be provided to families include medical home services, mentoring, Parent Aide services, home visits, and cribs, mattresses and bedding through the Safe Crib program.  Corley says these needs became that much greater when the tornado hit.  She says that's when area agencies worked as one.
AUDIO: Nancy Corley talks about the team effort that was made after the May 22, 2011 tornado.
Corley talks about the invaluable support CTF responded with after the tornado.
AUDIO: Nancy Corley talks about CTF's partnership.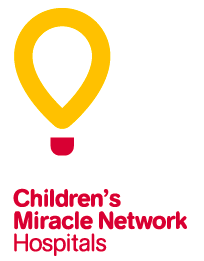 The Children's Miracle Network, out of Freeman Health Systems Hospital in Joplin, is the third partner we're featuring.  Through funding from CTF's prevent child abuse license plate, the Children's Miracle Network is able to provide a certified safe crib to families with financial need, in an effort to reduce the number of unsafe sleeping arrangements and crib related injuries.  Karla Hurrel is a case processor with Children's Miracle Network.  She says the program is in place for those in need, despite their economic status.
AUDIO: Karla Hurrel on providing for needs
In addition to providing cribs, the agency responds to home safety inspections that are conducted at the time of crib delivery, then working to address other potential safety issues within a household. Children's Miracle Network works in conjunction with Parents As Teachers to implement the project in Jasper, Newton, Barry, Lawrence, and McDonald Counties.
AUDIO: Karla Hurrel talks about the importance of overall safety.
Hurrel says the safe cribs program exists because of  funding from the Children's Trust Fund. And that working together played a role in the agency's response to the tornado.
AUDIO: Karla Hurrel talks about CTF's partnership.
Through CTF's prevent child abuse license plate, more families can become aware of the services offered through the Children's Miracle Network and other agencies. Those who have already been helped are some of the biggest advocates for the program.