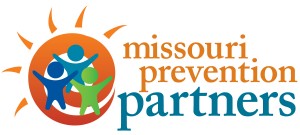 The Missouri Prevention Partners Coalition (MPP) is beginning to prepare for Child Abuse Prevention Month in April and would like to hear from communities about their successful prevention education, outreach and activities. MPP invites communities to submit a short application sharing efforts taken to prevent child abuse and neglect that should be recognized in your community. A community may be a geographic location, an agency, a coalition of agencies, a faith-based organization or a business.
The deadline for applications is March 1, 2013.  Selected applicants will be notified by March 15, 2013. A minimum of ten applicants will be selected and recognized at the Children's Trust Fund Conference April 2-4, 2013, and at the Missouri KidsFirst Pinwheels for Prevention Ceremony April 17, 2013 at the State Capitol.
Interested organizations should submit a completed application by March 1, 2013 to Marissa Gunther, Prevention Coordinator at Missouri KidsFirst, 520 Dix Road, Suite C, Jefferson City, MO 65109 or by email.
The Missouri Prevention Partners is a coalition of public and private statewide agencies that come together to provide leadership to prevent and reduce child abuse and neglect by strengthening families and communities.
Download MPP Community Recognition Application 2013
Missouri Prevention Partners Flier