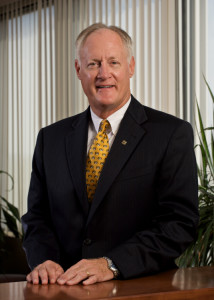 W. Dudley McCarter is an attorney with Behr, McCarter & Potter Law Office in St. Louis.  McCarter was appointed to CTF's Board from 1996 through 2003 and served as Board Chair from 2001-2003. We caught up with him to talk about his time with the Children's Trust Fund, which included CTF's first Shaken Baby Syndrome prevention video and the beginning of the Specialty License Plate campaign.
AUDIO: McCarter reflects on the powerful story that led to the beginning of CTF's Shaken Baby campaign.
AUDIO: McCarter talks about the need to replace diminishing funding from Tax Check-Off and so was born the CTF License Plate.
AUDIO: McCarter speaks to the commitment and dedication of organizations that applied for CTF grant funding.
AUDIO: McCarter talks about a broader awareness of abuse and neglect