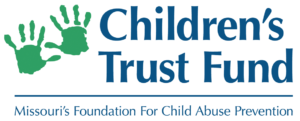 The Missouri Children's Trust Fund's Board of Directors is pleased to announce the availability of funding for State Fiscal Year 2019 through its General Child Abuse and Neglect Prevention Grant Program.  CTF anticipates awarding $500,000 -$600,000 for FY 2019. This funding opportunity is intended to support eligible agencies/organizations that work with communities and families in Missouri to prevent child abuse and neglect.  The Request for Applications is accessible here.
A pre-bid webinar is scheduled for Friday, February 2, 2018 starting at 10 a.m. and is open to all interested parties.  Those interested may register by clicking here: Join WebEx meeting
Applications must be postmarked by Friday, March 16, 2018 to be considered.  Award notices will be announced following the CTF Board's June 6, 2018 meeting.  Questions regarding the application and application process may be directed to Program Coordinator Laura K. Malzner at laura.malzner@oa.mo.gov.