April is Child Abuse Prevention Month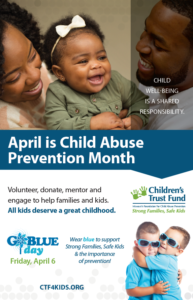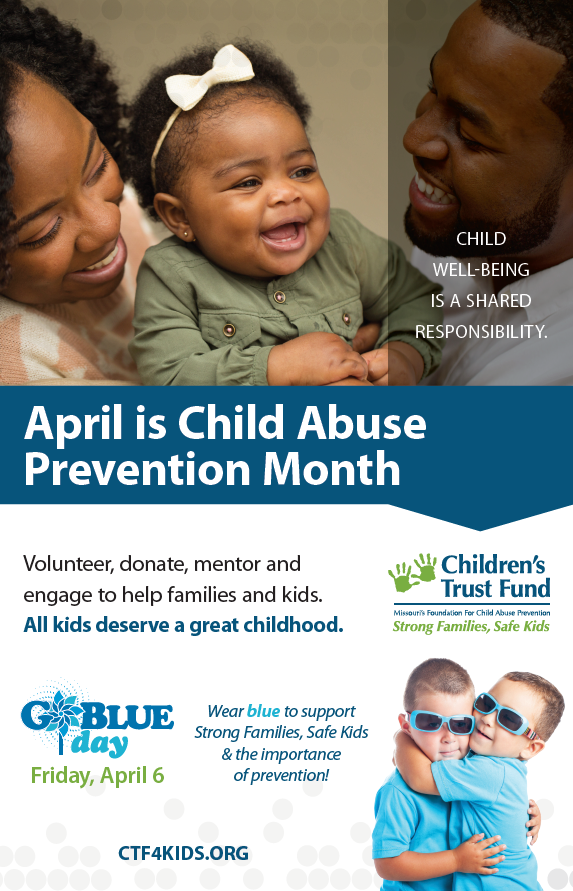 Child well-being is a shared responsibility.
Strengthening families & preventing child abuse & neglect fosters positive childhood experience, which helps lead to better life-long health, well-being & overall success.
Do you support child abuse prevention efforts?
— Most of us do without realizing it.
Do you volunteer, donate money, mentor or engage to help families and kids?
— Then yes, you support prevention.
All kids deserve a great childhood. Thank you!
---
Child Advocacy Day 2018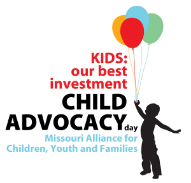 Please plan to attend the 36th Annual Child Advocacy Day from 8:30 a.m.-2 p.m. Tuesday, April 3, 2018 at the Missouri State Capitol. Missouri's Annual Child Advocacy Day is an opportunity for parents, child advocates & communities to speak up & ask lawmakers to make the health, safety & education of Missouri's children the top priority for the state.
The event is FREE, but please REGISTER & check out the agenda – workshops, Rally for Children, KIDSCOUNT Roundtable, legislator visits, exhibits. See you there!
---
CTF Go Blue Wellness Walk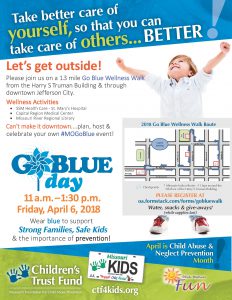 Friday, April 6 is Go Blue Day! Please join CTF for its annual 1.3 mile Go Blue Wellness Walk from the Harry S Truman Building & through downtown Jefferson City.
Wellness Activities
— SSM Health Care – St. Mary's Hospital
— Capital Region Medical Center
— Missouri River Regional Library
Please register here for a nice walk outside between 11a-1:30p. Remember to wear blue in support of prevention & #StrongFamiliesSafeKids.
If you can't make this walk, please plan, host, celebrate & share your own #MOGoBlue event!
---
2018 Prevention Resource Guide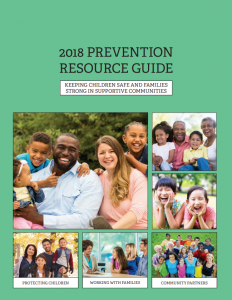 The 2018 Prevention Resource Guide: Keeping Children Safe & Families Strong In Supportive Communities was designed to support service providers as they work with families to promote child well-being & prevent child maltreatment.
It focuses on protective factors that build on family strengths to foster healthy child & youth development.
The Resource Guide can be used along with the Protective Factors in Practice Scenarios & the Activity Calendars to implement prevention strategies in your community.
Released in preparation for April – National Child Abuse Prevention Month, the guide provides information that anyone can use & share throughout the year including:
– information about the protective factors known to prevent child abuse
– tools to help build community awareness & support
– understanding child maltreatment
– tip sheets for parents in English & Spanish